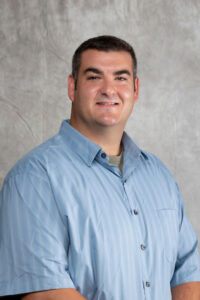 Mailing Address:
Nicholas P. Nicoletti, Ph.D.
Alvernia University
Department of the Humanities
Associate Professor, Political Science
Director of First-Year Experience
Francis Hall, Room 227
400 Saint Bernardine Street
Reading, PA 19607
Office Hours:
Fall 2023: Monday and Wednesday, 11:00 AM – 2:00 PM
Office Phone:
(610) 796-8355
E-Mail:
[email protected]
Empowering U:
Dr. Nicoletti was also the Empowering U Coordinator for MSSU's open-book management and employee engagement initiative. Please check out my blog post here for a complete description of Empowering U and the Coordinator role.
Registered Student Organizations and Activities:
Dr. Nicoletti was the Faculty Adviser to the MSSU Model European Union Delegation, which participated annually in the Midwest Model European Union Simulation at the University of Indiana, Bloomington. He was the Coach of MSSU's Mock Trial Team, which competes in the annual American Mock Trial Association competitions. Dr. Nicoletti is the Head Coach of Alvernia's Mock Trial Team, which completed its inaugural competitive season in 2022-2023.